Bier Manufaktur Maienfeld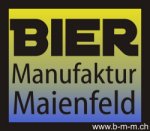 Founded in 2011
Bahnhofstrasse 6
7304 Maienfeld


#422

10 hl
5
13.92

This nanobrewery brewed above average beers. Closed in 2014 after the sudden death of the owner, Andreas Walliser … but reloaded in Autumn 2015.
Brewer: Yves Walliser.
Biera Engiadinaisa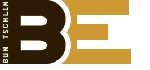 Founded in 2005
via Dal Dazi 233
7560 Martina



081 866 33 03
#206


700 hl
8
11.95

Brewer: Adrian Müller
Located at 1530 meters above sea level and lost somewhere on the east end of the country, this brewery is facing financial problems recurrently. The distribution is assured by Heineken and the production stagnates since a long time below 1'000 hl. Offers some decent german-style beers and other less good stuff.
Brewer: Andreas Merk.
BierVision Monstein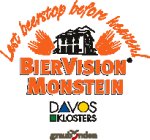 Founded in 2001
Hauptstrasse 36
7278 Davos Monstein



081 420 30 61
#131



1'700 hl
5
9.44

Last beerstop before heaven is a slogan which even attracted THE Beer Hunter Michael Jackson (http://www.beerhunter.com/documents/19133-001665.html). This brewery - founded in June 2001 - was at that time the highest in Europe (it is btw not even the highest in Switzerland nowadays) at 1,627 metres and located in a former alpine dairy.
The Biervision Monstein is a stock corporation having more than 1'000 share holder from around the world. Despite having some marketing arguments, reduced costs thanks to a distribution (and probably bottling) deal with Heineken, this brewery still struggles to have some success and is facing financial troubles recurrently.The production which was once of 2'500 hl (mainly thanks to a nationwide distribution of 2 of its beers in more than 300 Coop supermarkets) dropped at 1'700. This brewery has 4 employees and makes as much as 15% of its total revenue with guided brewery tours.
The beers are unstylish and unexciting.
Brewer: Basti Degen.
Black Peak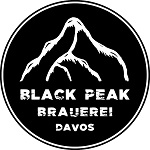 Founded in 2018
Promenade 100
7270 Davos Platz

#1195

N/A
N/A
-
Brau-Art dals Bofs
Founded in 2017

7512 Champfer
#1105

N/A
N/A
-
Davoser Craft Beer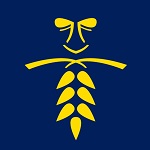 Founded in 2018
Bolgenstrasse 1
7270 Davos Platz


#1179

3
13.47

Offers decent beer in US craft styles.
Engadiner Bier

Founded in 2011
Cuntschett 5
7504 Pontresina



081 842 68 31
#394


750 hl
7
14.4
Brewer: Hannes Gutschmidt and Daniel Käslin.
Interesting and well-achieved beers . Clearly worth a try.

This brewery believes in the myth of the Reinheitsgebot.
Eschi-Bräu

Founded in 2011
Arälia 444
7214 Grüsch



Link down; brewery closed?

#444

15 hl
N/A
N/A
Brewer: Hans-Christian Röthlisberger.
Called now Prättigauer-Bräu ?!?
Gallo di Rancina
Founded in 2019

7492 Alvaneu Dorf
#1312

N/A
N/A
-
Heineken Switzerland (Calanda)

Founded in 1984
Kasernenstrasse 36
7007 Chur


081 256 01 11
#26





440'000 hl
35
9.07

"Nowadays Heineken Switzerland is the second biggest actor with about 15% of the market (~700'000 hectoliters - the real numbers are undisclosed) and 450 employees. They own two production plants, one in Chur and one in Luzern. Here we will talk about the one in Chur.
It all started back in 1780 when brewer Rageth Mathis opened the brewery of the same name in Chur. It is only much later - 1971 - than the name was changed to Calanda.
One year after its creation in 1984, Heineken Switzerland bought 10% of Calanda stocks. In 1991 the breweries Haldengut (Winterthur, 1843) and Calanda merged together and it is only 2 years later than Heineken took control of the majority of the stocks to eventually become the only owner in 1999.
After the acquisition of new brewing installations in 2002 (allowing in particular high density brewing) the plant in Winterthur was closed and only very few of the Haldengut brands survived and are still produced nowadays in Chur. Heineken is owner of the brand ""Ittinger Klosterbräu"", a beer developped in 1982 by Martin Wartmann and first brewed at Actienbrauerei Frauenfeld. In 1996 Heineken first steps in and the beer production was moved to Haldengut. Later in 2004 Martin Wartmann decided to let its baby live its life and sold all the rights to the green giant. Using the beloved concept of abbey beers this beer is brewed partially using hops harvested near a former Carthusian monastery in Canton Thurgau (Kartause Ittingen). And no matter if it was dissolved more than 150 years ago: the marketing still talks about the only Abbey beer from Switzerland ... And it has some undisputed success with about 20'000 hectoliters yearly.
Besides brewing the brands Calanda, Halden Gut and Tell, all the Heineken destined for the Swiss market are produced in Chur. The company also markets foreign brands like Desperados, Tiger, Murphy, Erdinger, Moretti, Foster's, Newcastle Brown Ale, Clausthaler, VB and Sol. It is worth mentioning that the effort to introduce the brand Amstel across the whole country encountered a terrible flop and had to be stopped in 2008.
Facing an impressive growth of beer imports and an equally impressive increase of the number of microbreweries in Switzerland, Heineken is losing each year some market shares. This leaves the company with a big beautiful plant producing probably not more than at 50% of its capacity (it can bottle 36'000 cans, 80'000 bottles and 480 kegs per hour). Which will probably induce a further consolidation and a possible middle-term shutdown of their second plant (Eichhof, Luzern).
Their beers are deeply uninspired and uninteresting.
Brewer: Markus Scharlemann."
Hofbrauerei Wiesen
Founded in 2017

7494 Wiesen


#1044

N/A
N/A
Brewer: Andi Nebel.

Ilanzer Bier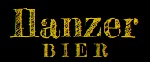 Founded in 2015
Glennerstrasse 8
7130 Ilanz



076 527 82 85
#756

3
13.6

Correct but not more.
JJ's Sayser Bier
Founded in 2015

7202 Says


081 353 98 65
#685

N/A
N/A
-
Mäci's Craft Bier
Founded in 2019

7013 Domat/Ems
#1413

N/A
N/A
-
Marmot Cervisiam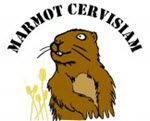 Founded in 2017
Caspärsch 1
7307 Jenins



079 961 93 41
#1102

N/A
N/A
-
Pacifi.ch
Founded in 2012
via da Mez 26
7742 Poschiavo


#456

23
14.59

Brewer: Luca Battilana.
Formerly Birreria Pacific (brewer: Ulrich Schläpfer)
Stong quality offered by this brewery. Don't hesitate to try if you can find the beers.
PD Beer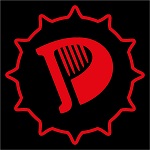 Founded in 2017
via Doga 29
6541 Santa Maria


076 568 18 56
#969

N/A
N/A
-
Rappenstein
Founded in 2019

7204 Untervaz
#1335

N/A
N/A
-
Ravenhead Brewery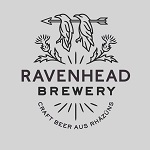 Founded in 2018
Via dalla Resga 14
7403 Rhäzüns

#1288


N/A
N/A
Brewer: Sam Murdoch.
Riedi Gervosaria
Founded in 2018

7137 Flond
#1183

N/A
N/A
-
Rolpibrau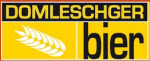 Founded in 2007

7404 Feldis/Veulden


#279


100 hl
4
8.3

Brewer: Roland Holderegger.
Poor beers and full of flaws. This brewery has a long way to go.
Closed in 2011 before started again in 2016. Originally located in Tumegl.
Schesaplanahütte
Founded in 2018
Schesaplanahütte
7212 Seewis Dorf


#1212

N/A
N/A
Seems to be the highest brewery in the country (1912 m)
Schnauser Bier
Founded in 2019

7130 Schnaus
#1313

N/A
N/A
-
Stadtbier Chur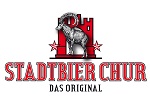 Founded in 2010
Felsenaustrasse 23b
7000 Chur



079 360 25 78
#364


8
14
Brewer: Sacha Schibli.
Produces in Chur since June 2012 (was formerly contract brewed by Aare-Bier). Good quality beers which are clearly worth a try.
Strela Bräu Davos

Founded in 2016
Schatzalpstrasse 3
7271 Davos Platz

#812

N/A
N/A
Brewer: Christian Flury.

Sufers
Founded in 2017
Poststrasse 19
7434 Sufers
#1085

N/A
N/A
-
Zfüfi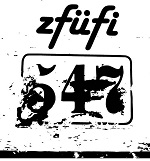 Founded in 2018
Flüelapassstrasse 5
7260 Davos Dorf



079 350 70 97
#1252

N/A
N/A
-