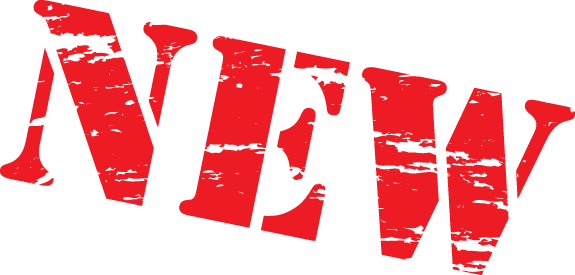 June 2016: Bueffelbier (Biel, BE), dear.beer (Lyss, BE), Langenthaler Hochwasser (Langenthal, BE), B'rs Bierwerk (Ueberstorf, FR), Gelinde BrueW (Jona, SG), Red Deer (Viganello, TI), Brasserie des Diablerets (les Diablerets, VD), Brasserie d'Oleyres (Oleyres, VD), Duvoisin & Co (Daillens, VD), Tilleul (Moiry, VD), Heidnischbier (Visp, VS), White Frontier (Martigny, VS), Entlisbeer (Zuerich),Gfeller (Wetzikon, ZH), Klaef Klaef (Zuerich) and Raaderquell (Wald, ZH). Reloaded: Bieres de Neuch (Geneveys-sur-Coffrane, NE). Closed: Goldbach-Bier (Niederhuenigen, BE) and Meiga-Braeu (Wangen, ZH).

May 2016: Heero (Oberentfelden, AG), Heu-Braeu Achenberg (Bad Zurzach, AG), Pfaffenbraeu (Spreitenbach, AG), Vereinsbrauerei Pierfruenda (Chur, GR), DuennernBraeu (Olten, SO), Brasserie du Haut-Lac (Vevey, VD), Brasserie du Temps (Paudex, VD), la Vadge (Lausanne, VD), Blochs Toessemer (Winterthur, ZH). Closed: La Gerboise (Lausanne, VD).

April 2016: Gerhard Ziehli (Lobsigen, BE), Jack Beer (le Fuet, BE), nine brothers, Bern), Uetendorfer (Uetendorf, BE), Brasserie Artisanale des Molettes (Vaulruz,FR), le fou du Roi (Pringy, FR), Brasserie des Cousins (Dardagny, GE), Rontal Brauerei Widler (Dierikon, LU), MN Brew (Emmenbruecke, LU), 9030 (Abtwil, SG), Birrificio di Preonzo (Preonzo, TI), Cayon's Brewery (Aigle, VD), la Diablesse (les Diablerets, VD), Hoppy People (Sierre, VS), Mont Noble (Trogne, VS), Abi & Abi (Cham, ZG), Brauverein Giesserei (Winterthur, ZH), Chraftbiaer (Bruettisellen, ZH), im Berg (Weisslingen, ZH), Laubrau (Faellanden, ZH), Zobo Getraenke (Zuerich). Closed: Luterbaechlihof (Safenwil, AG), Lerchu-Bier (Thun, BE), Hofmolkerei Birkenhof (Uster, ZH), Sebastien Czaka (Zuerich).

March 2016: beerfactory (Basel), Braukunst Bern (Bern), Courage-Bier (Steffisburg, BE), Fjord & Fjell (Rubigen, BE), Suufludi (Muehleberg, BE), von Gurbrue (Gurbrue, BE), heitereBRAEU (Gelterkinden, BL), Boss'Beer (Bossonnens, FR), Les Gobelins (Villarimboud, FR), Cave Reynard (Bernex, GE), la Collegiale (Neuchatel), Brauerei Schwyz (Schwyz), Floowiiler (Flawil, SG), H2Orzo (Gudo, TI), Bois Rouge (Chamblon, VD), Brasserie de la Goille (Corcelles-le-Jorat, VD), Dive Baer (Gland, VD), Marco's Garage Brewery (Boussens, VD), La Grenade (Baar Nendaz, VS), l'ARODA (Martigny-Croix, VS), Winslow Brew (Martigny, VS), Brauhaus Uto (Zuerich). Closed: Verein Unser Bier (Basel), Ben & Boschis (Grosshoechstetten, BE), Scherlibraeu (Niederscherli, BE), Zulg (Steffisburg, BE), Stoeff (Blauen, BL), Bingen (Chancy, GE), Divus (Holderbank, SO), Bunkerbraeu (Kreuzlingen, TG), Gopf Biir (Muzzano, TI), Roiber Braeu (Zuerich).
featured brewery
Braumanufaktur Schlachthuus

Founded in 2015
8426 Lufingen (ZH)
registry number: 691


list of beers
my ranking: 73 out of 258