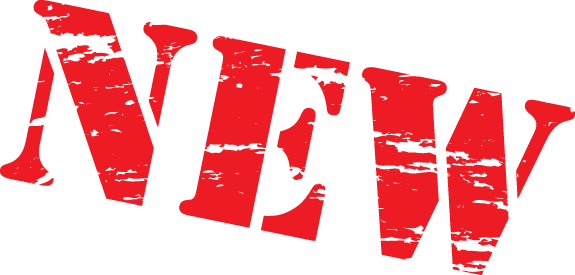 November 2016: Stadtmauer (Basel), remo braeu (Guemmenen, BE), les Barbus (Evordes, Geneve), Brasserie de Plainpalais (Geneve), Meibaer (Mels, SG), andy-kathrin.ch (Steckborn, TG), Bruendel Braeu (Weinfelden, TG), Imholz (Neukirch an der Thur, TG), Bierwerkstatt Turtmann (Turtmann, VS), Bear'n'Stein (Zuerich), RS5/Guki Braeu (Rumlikon, ZH).Closed: Divus (AG), Rustico LU).

October 2016: Fleur de Lyss (Lyss, BE), Mammutbier (Ettingen, BL), Tiboris (Basel), BDG (Vuisternens-en-Ogoz, FR), Chien Bleu (Vessy, GE), la Vaudruzienne (Montmollin, NE), Littoral Neuchatelois (Neuchatel), Aigebraij (Wolfenschiessen, NW), Bro's Brau (Stansstad, NW), Zweierlei (Stans, NW), Ponaely (Kerns, OW), AnBrew (Ollon, VD), Bad Fish Brewery (St-Prex, VD), Mountain View (Villars-Burquin, VD), 4V (Saxon, VS), Domaines Rouvinez (Martigny, VS), Ruetibraeu Verein (Cham, ZG), Brauwerkstatt Edelholz (Kilchberg, ZH).Closed: Birra dei Nani (Gravesano, TI), Grundlos (Winterthur, ZH) and Lehmann (Adliswil, ZH).

August 2016: Beni's Homebrew (Rupperswil, AG), Joranbraeu (Biel, BE), Huettenbraeu (Ruswil, LU), Brasserie du Cerbere (Cressier, NE), Bier Akademie Schweiz (St.Gallen), GIZ AIS (Gossau, SG), Brasserie des Pedzes (Chavornay, VD), O'Bled (Bavois, VD), Bitterspiel Staefae Hopium fuers Volk (Staefae, ZH), Seeberbraeu (Buelach, ZH). Reloaded: Birtel (Basel) and Divus (Oftringen, SO). Closed: Sam's (Biel, BE), Sinubraeu (Heimberg, BE), Pignon (les Paccots, FR) and Brasserie Anonyme (Trelex, VD).

July 2016: 165 (Worblauen, BE), Lorraine Beer Project (Bern), trinkbar (Adelboden, BE), Brasserie du Dzo (Vuisternens-dvt-Romont, FR), Bannwald (Igis, GR), Unterkuonimatt (Kriens, LU), Brunos (Lommiswil, SO), Chregu Braeu (Lostorf, SO), AnderThaler (Isenthal, UR), la Challensoise (Echallens, VD), la Raspille (Salgesch, VS), Blattmann Bier (Oberaegeri, ZG), CCLXXI (Winterthur, ZH) and Haertibraeu (Otelfingen, ZH). Reloaded: Birrificio Ticinese San Martino (Stabio, TI). Closed: Eulen-Braeu (Baden, AG) and Birtel (Basel).

June 2016: Bueffelbier (Biel, BE), dear.beer (Lyss, BE), Langenthaler Hochwasser (Langenthal, BE), B'rs Bierwerk (Ueberstorf, FR), Gelinde BrueW (Jona, SG), Red Deer (Viganello, TI), Brasserie des Diablerets (les Diablerets, VD), Brasserie d'Oleyres (Oleyres, VD), Duvoisin & Co (Daillens, VD), Tilleul (Moiry, VD), Heidnischbier (Visp, VS), White Frontier (Martigny, VS), Entlisbeer (Zuerich),Gfeller (Wetzikon, ZH), Klaef Klaef (Zuerich) and Raaderquell (Wald, ZH). Reloaded: Bieres de Neuch (Geneveys-sur-Coffrane, NE). Closed: Goldbach-Bier (Niederhuenigen, BE) and Meiga-Braeu (Wangen, ZH).

May 2016: Heero (Oberentfelden, AG), Heu-Braeu Achenberg (Bad Zurzach, AG), Pfaffenbraeu (Spreitenbach, AG), Vereinsbrauerei Pierfruenda (Chur, GR), DuennernBraeu (Olten, SO), Brasserie du Haut-Lac (Vevey, VD), Brasserie du Temps (Paudex, VD), la Vadge (Lausanne, VD), Blochs Toessemer (Winterthur, ZH). Closed: La Gerboise (Lausanne, VD).
featured brewery
Fuxburger
Founded in 2005
2543 Lengnau (BE)
registry number: 216