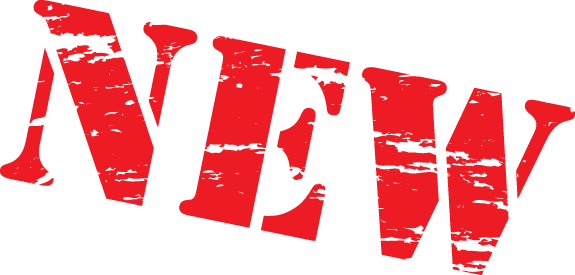 June 2017: Kunstwerk Craft Beer (Wohlen, AG), Chäsi-Bräu (Wiggiswil, BE), Cortebiere (Cortebert, BE), Hopery (Thun, BE), Jumbera (Leissigen, BE), Steinmann (Urtenen-Schoenbühl, BE), Tschuggen (Oberbalm, BE), zisch (Worben, BE), Brau Bandi (Therwil, BL), Urban Brew House (Therwil, BL), Artesanal (Riehen, BS), Simply Bier (Murten, FR), La Brasserie des 5 Communes (Carouge, GE), Hofbrauerei Wiesen (Wiesen, GR), Brasserie des Pommerats (Les Pommerats, JU), Qusi's Bierbraui (Oberuzwil, SG), Ufmuepfig (Rapperswil, SG), Boehiler Beer's (Derendingen, SO), Braufreunde Romanshorn (Romanshorn, TG), Buhwiler Chaellerbraeu (Buhwil, TG), Schochi-Braeu (Schocherswil, TG), Tilola Raffaele (Cadenazzo, TI), A tue-tete (Villeneuve, VD), Brasserie de la Violette (Lausanne, VD), Brasserie des Abbesses (Lonay, VD), Brasserie des Alpes (Lausanne, VD), Berlibus (Aven, VS), Greenhouse Brewery (Urdorf, ZH), Regalton Brewing (Schoenenberg, ZH), Rother Ackerstein (Zuerich, ZH).

May 2017: Ingolds Braukeller (Madiswil, BE), Bock uf Bier (Bottmingen, BL), Geissheiri Braeu (Oltingen, BL), Lion Couchant (Rossens, FR), Pascal's Homebrew (Prilly, GE), Rufibraeu (Giswil, OW), Celestial (Neuchatel), Brasserie de l'Air (Pampigny, VD), Old Hill Brewery (Daenikon, ZH), Verein Zuger Braufreunde (Zug).

February-April 2017: Brauhuus Buehler (Muehlau, AG), Storchenbraeu (Brittnau, AG), Torkelbraeu (Niederlenz, AG), Augass-Braeu (Schliern, BE), Bierwerkstatt Eberhard (Bern), Braubude proBier's vom Hof (Muenchenbuchsee, BE), Hoch 3 (Seedorf, BE), Hoppy Hour (Bienne, BE), Madis Braeu (Madiswil, BE), Mountain Madness Brewery (Matten b. Interlaken, BE), GibbonBraeu (Tecknau, BL), Gruebe Braeu (Reinach , BL), Raffaele De Nicola (Oberwil, BL), A' Mhachair (Basel), bierlager.ch (Basel), Hochuli Bier (Basel), Brasserie des Celtes (Bulle, FR), Due Fusti (Prilly, GE), La Source (Soral, GE), Moustache (Carouge, GE), Alpenbrauerei GIRUN (Tschlin, GR), La Filature (Courchapoix, JU), Bier Brauer Ballwil (Ballwil, LU), Braubaer (Luzern), La Brasserie du Chef (Luzern), Foehrenbier Manufaktur (Sargans, SG), Zur Palme Brewing (Neunkirch, SH), Longhawl (Immensee, SZ), Brauverein Xlinger (Kreuzlingen, TG), Intaeger (Taegerwilen, TG), Monte Lema (Curio, TI), PD Beer (Santa Maria, TI), Brasserie du Bordu (Coppet, VD), Brasserie du Nord (Juriens, VD), Four Elements Beer (Puidoux, VD), Le Coin du Bar (Sainte-Croix, VD), Eisbock (Zug), Betreiberverein Vision IDA (Winterthur, ZH), Butzlibier (Elsau, ZH), Eiger-Braeu (Adlikon, ZH), Full House (Winterberg, ZH), Koenigshof (Freienstein, ZH), Sunnmatt (Pfaeffikon, ZH), Tom & Cello (Staefa, ZH). Closed: Aargau: Angliker-Obergaerig; Dave Beer; Husbierbraeu Eiken; Muri/Freiamt; Mutschellen; Weilenmn; Bern: Aarmuehle; BRAUBAR; Fenisbraeu; Full Measure; Fuxburger; Grobibraeu; Kelten Brauerei Graber; La Cibourgeoise; les Princes d'Arcadie; Matzu Braeu; Spitfire; Studer et Walker; Zubi Braeu; Basel-Landschaft: Bierwerkstatt; Staeli Brae; Zoebi-Bier; Fribourg: Cieux; la Luneire; Nobs Braeu; Geneve: les Brasseurs Artisans de Geneve; Graubuenden: tillen; Luzern: Brauverein Luzern; Lozaener Bier; St-Gallen: IGBrau; Solothurn: Smore; Thurgau: Hopfi-Diessenhofen; Sonnenbergbier; Ticino: Beerrificio (B4Beer); Vaud: La Nomade; Preum's; Valais: Gletscher-Braeu; Zuerich: Budken; Herrlibraeu; Kleinbrauerei Der Brauer; Talchern Braeu.

January 2017: Bierhandwerk (Thun, BE), proBier's (Lengnau, BE), Post Tenebras Delaloye & Co (le Grand-Saconnex, GE), Maitri (Airolo, TI), Selvatici.ch (Claro, TI), Brasserie du Closy (Vucherens, VD), Impulsion (Vallorbe, VD) and Malzheimer (Obfelden, ZH). Closed: Dittinger Huusbier (BL), Cascade (GE), Vereinsbrauerei Pierfruenda (GR) and Brucke (VD).
featured brewery
Braumanufaktur Schnack Bier

Founded in 2014
3600 Thun (BE)
registry number: 607


list of beers