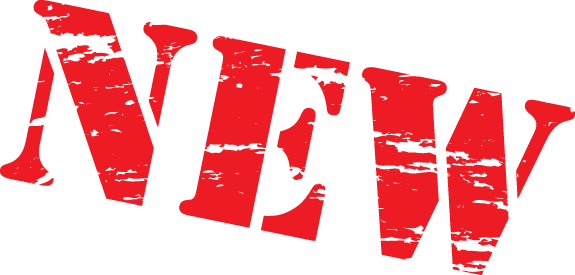 September 2017: Elsi Bräu (Oberbalm, BE), sixtytwo.ch (Schliern, BE), Wäbis (Muri bei Bern, BE), Wellsh Brewery (Seedorf, BE), the Beer Guerrillas (Pratteln, BL), Extra-Muros (Fribourg, FR), Brasserie du Mât (Cologny, GE), Sufers (Sufers, GR), la Brassée du Chevrier (Vermes, , U), Brasserie de la Meute (la Chaux-de-Fonds, NE), probier (Sachseln, OW), St. Georg (Kaltbrunn, SG), Bottega die Ghi di Loris Ghirlanda (Dino, TI), Muscendro (Contone, TI), la Fée Maltée (Yvonand, VD), Malternative (Martigny, VS), Vie Montagne (Verbier, VS), Ägeribier (Unterägeri, ZG), Hans im Glück (Sulzbach, ZH). Closed: Surselva (GR), Stadtkeller Luzern (LU) and Guldibräu (SO).

July-August 2017: Ärlischbacher Bier (Erlinsbach, AG), Braugemeinschaft Schenkenberg (Oberflachs, AG), Mischmach Rissi Brewing(Künten, AG), NordSud (Rheinfelden, AG), Eich - Bühl - Bier (Zwieselberg, BE), F9 (Bern, BE), Philval (Corgémont, BE), Bäramsle Bier (Wahlen b. Laufen, BE), Baubulour (Ballwil, LU), Hohen-Bräu (Hohenrain, LU), Melchior Craft Beer (Neuenkirch, LU), Getränke Lussi (Oberdorf, NW), Sarnerbräu (Sarnen, OW), Distelbräu (Buchs, SG), Druid Brewing (Uzwil, SG), 47 Grad Nord (Winznau, SO), Kägi-Bräu (Siebnen, SZ), Bironsa (Mosogno, TI), Don Nino (Suchy, VD), Hordeum (Lausanne, VD), La Brasserie du Grenier (Panex, VD), La Ferme d'Ostende (Chevroux, VD), l'Atelier (Vufflens-la-Ville, VD), LSD (Bex, VD), Soif de Voyage (Pully, VD), Büele Bräu (Wädenswil, ZH), Dr. Brauwolf (Zürich, ZH), Ida-Beiz (Winterthur, ZH), Meyer Family Bierfreunde (Wädenswil, ZH).

June 2017: Kunstwerk Craft Beer (Wohlen, AG), Chäsi-Bräu (Wiggiswil, BE), Cortebiere (Cortebert, BE), Hopery (Thun, BE), Jumbera (Leissigen, BE), Steinmann (Urtenen-Schoenbühl, BE), Tschuggen (Oberbalm, BE), zisch (Worben, BE), Brau Bandi (Therwil, BL), Urban Brew House (Therwil, BL), Artesanal (Riehen, BS), Simply Bier (Murten, FR), La Brasserie des 5 Communes (Carouge, GE), Hofbrauerei Wiesen (Wiesen, GR), Brasserie des Pommerats (Les Pommerats, JU), Qusi's Bierbraui (Oberuzwil, SG), Ufmuepfig (Rapperswil, SG), Boehiler Beer's (Derendingen, SO), Braufreunde Romanshorn (Romanshorn, TG), Buhwiler Chaellerbraeu (Buhwil, TG), Schochi-Braeu (Schocherswil, TG), Tilola Raffaele (Cadenazzo, TI), A tue-tete (Villeneuve, VD), Brasserie de la Violette (Lausanne, VD), Brasserie des Abbesses (Lonay, VD), Brasserie des Alpes (Lausanne, VD), Berlibus (Aven, VS), Greenhouse Brewery (Urdorf, ZH), Regalton Brewing (Schoenenberg, ZH), Rother Ackerstein (Zuerich, ZH).

May 2017: Ingolds Braukeller (Madiswil, BE), Bock uf Bier (Bottmingen, BL), Geissheiri Braeu (Oltingen, BL), Lion Couchant (Rossens, FR), Pascal's Homebrew (Prilly, GE), Rufibraeu (Giswil, OW), Celestial (Neuchatel), Brasserie de l'Air (Pampigny, VD), Old Hill Brewery (Daenikon, ZH), Verein Zuger Braufreunde (Zug).
featured brewery
Bodensee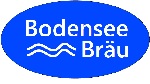 Founded in 2007
9322 Egnach (TG)
registry number: 273


list of beers
my ranking: 24 out of 307